2019 Special Guest
JACKSON BROWNE
Jackson Browne has written and performed some of the most literate and moving songs in popular music and has defined a genre of songwriting charged with honesty, emotion and personal politics. He was inducted into the Rock and Roll Hall of Fame in 2004 and the Songwriter's Hall of Fame in 2007.
Except for a brief period in NYC in the late 1960s, Jackson has always lived in Southern California. His debut album came out on David Geffen's Asylum Records in 1972. Since then, he has released fourteen studio albums and four collections of live performances. His most recent studio album, Standing In The Breach, is a collection of ten songs, at turns deeply personal and political, exploring love, hope, and defiance in the face of the advancing uncertainties of modern life.
Browne is known for his advocacy on behalf of the environment, human rights, and arts education. He's a co-founder of the groups Musicians United for Safe Energy (MUSE) and Nukefree.org and a member of the Ocean advocacy group, Ocean Elders.
In 2002, he was the fourth recipient of the John Steinbeck Award, given to artists whose works exemplify the environmental and social values that were essential to the great California-born author. He has received Duke University's LEAF award for Lifetime Environmental Achievement in the Fine Arts, and both the Chapin-World Hunger Year and NARM Harry Chapin Humanitarian Awards. In 2004, Jackson was given an honorary Doctorate of Music by Occidental College in Los Angeles, for "a remarkable musical career that has successfully combined an intensely personal artistry with a broader vision of social justice."
2018 Special Guests
Katharine McPhee
Renowned for her powerhouse presence and show-stopping performances, Katharine McPhee possesses a voice for the ages.
Audiences first fell under the chanteuse's spell during a storied run on American Idol Season 5 in 2006. Propelled by the smash "Over It," her 2007 self-titled debut bowed at #2 on the Billboard Top 200 and achieved an RIAA gold certification. 2010 saw her return with not one, but two records—Unbroken and Christmas is the Time To Say I Love You. Simultaneously, she became a force on the big and small screens. McPhee co-starred alongside Debra Messing on Smash from executive producer Steven Spielberg as well as guest appearances on CSI: NY, Community, Family Guy, and more. Meanwhile, she starred in various films. A sought-after performer, she has taken stage for PBS specials, including Foster and Friends and Chris Botti In Boston. In addition, she's an active spokesperson for buildOn. Between starring in the CBS drama Scorpion (now in its fourth season with McPhee in a high-profile lead role), she released 2015's Hysteria to much fan praise.
Now, McPhee reimagines, recharges, and reinvigorates a host of timeless jazz standards on her fifth full-length, I Fall In Love Too Easily [BMG] produced by Don Was [The Rolling Stones, Bonnie Raitt].
Ted Danson
To most, Ted Danson is known for TV and movie acting roles, but for those in the conservation movement, he is much more famous for his work as a passionate ocean advocate and Oceana spokesman.
The son of an archaeologist and anthropologist, Ted grew up understanding that cultures leave an imprint on the Earth and that some legacies are indelible, for better or for worse.
Despite growing up in landlocked Flagstaff, Arizona, Ted grew an affinity for the water through years of routine pilgrimages to visit family in California. His call to action came years later, during his tenure as Sam Malone on "Cheers," when living in Santa Monica he saw a sign at the beach reading, "Water polluted, no swimming."
"Trying to explain that to my kid was hard," he remembers, "It got me questioning a lot of things."
Shortly thereafter, Ted met environmental lawyer Bob Sulnick and become involved in a movement to prevent digging for oil wells in Santa Monica. Buoyed up by the victory, Danson accelerated his involvement by helping create the American Oceans Campaign in 1987, which eventually became Oceana in 2001.
In the last two decades, Ted's stellar acting career has been complimented by his staunch ocean advocacy, appearing in public service announcements, appealing to donors and testifying to the government on the condition of our oceans. He currently sits on Oceana's Board of Directors where he and his wife, actress Mary Steenburgen, continue to fight on our oceans' behalf.
2017 Special Guests
Sam Waterston
As a member of Oceana's board of directors, Waterston brings to the organization a wealth of talent and resources in support of Oceana's programming and mission.
"I've loved the ocean all my life," explained Waterston. "As a New Englander, I've seen the nasty effects of fisheries collapses on the life of seaside towns. Scientists now warn us that unless we do something, the world is on a path to global fishery collapses by mid-century, a calamity of mind-boggling proportions we can still avert. The time to act is now, which is why I'm very happy to be working with an organization as effective as Oceana."
Waterston was born in 1940 in Cambridge, Massachusetts, where his father was a linguist and teacher and his mother was a painter. He attended preparatory schools Brooks and Groton before earning a scholarship to Yale University, where he graduated with a Bachelor of Arts in 1962. Later that year, Waterston made his New York debut at the Phoenix Theater in "Oh Dad, Poor Dad, Mama's Hung You in the Closet and I'm Feelin' So Sad."
Over the next four decades, Waterston's career goes on to include a plethora of film and television credits as well as repeated returns to the stage. His trophy case includes television awards such as the Emmy, Golden Globe and Screen Actors Guild and theater awards like the OBIE and Drama Desk. Other accolades include an Academy Award nomination for his role as journalist Sydney Schanberg in 1984's "The Killing Fields" and six Emmy Award nominations for his roles in "I'll Fly Away" and "Law & Order."
"We are very grateful for Sam's help," noted Oceana's chief executive officer Andrew Sharpless. "He gets it. He has closely followed the drumbeat of scientific reports about the rapid depletion of life in our oceans. Everyone recognizes and trusts him. He will be a huge help for our campaigns to bring the world's oceans back from the brink of irreversible collapse."
Lily Tomlin
Lily Tomlin, one of America's foremost comediennes, continues to venture across an ever-widening range of media, starring in television, theater, motion pictures, animation, video, and social media. Throughout her extraordinary career, Tomlin has received numerous awards, including: seven Emmys; a Tony for her one woman Broadway show, Appearing Nitely; a second Tony for Best Actress, a Drama Desk Award and an Outer Critics' Circle Award for her one woman performance in Jane Wagner's The Search for Signs of Intelligent Life in the Universe; a CableAce Award for Executive Producing the film adaptation of The Search; a Grammy for her comedy album, This is a Recording as well as nominations for her subsequent albums Modern Scream, And That's the Truth, and On Stage; and two Peabody Awards--the first for the ABC television special, Edith Ann's Christmas (Just Say Noël), and the second for narrating and executive producing the HBO film, The Celluloid Closet. In 2003, she received the Mark Twain Prize for American Humor and, in December 2014, was the recipient of the prestigious Kennedy Center Honors in Washington DC.
Early Life. Tomlin was born in Detroit, Michigan and grew up in a working-class neighborhood on the outskirts of one of the city's most affluent areas. Although she claims she wasn't funny as a child, Tomlin admits she "knew who was and lifted all their material right off the TV screen." Her favorites included Lucille Ball, Bea Lillie, Imogene Coca, and Jean Carroll, one of the first female stand-ups on The Ed Sullivan Show. After high school, Tomlin enrolled at Wayne State University to study medicine, but her elective courses in theater arts compelled her to leave college to become a performer in local coffee houses. She moved to New York in 1965, where she soon built a strong following with her appearances at landmark clubs such as The Improvisation, Cafe Au Go Go, and the Upstairs at the Downstairs, where she later opened for the legendary Mabel Mercer in the Downstairs Room.
Television. Tomlin made her television debut in 1966 on The Garry Moore Show and then made several memorable appearances on The Merv Griffin Show, which led to a move to California where she appeared as a regular on Music Scene. In December 1969, Tomlin joined the cast of the top-rated Laugh-In and immediately rose to national prominence with her characterizations of Ernestine, the irascible telephone operator, and Edith Ann, the devilish six year old. When Laugh-In left the air, Tomlin went on to co-write, with Jane Wagner, and star in six comedy television specials: The Lily Tomlin Show (1973), Lily (1973), Lily (1975), Lily Tomlin (1975), Lily: Sold Out (1981), and Lily for President? (1982) for which she won three Emmy Awards and a Writers' Guild of America Award. Tomlin also starred in the HBO special about the AIDS epidemic, And the Band Played On (1993). She has guest starred on numerous television shows, such as Saturday Night Live, Homicide, X-Files and Will and Grace, and played the boss on the popular CBS series, Murphy Brown. She is also heard as the voice of the science teacher Ms. Frizzle on the popular children's animated series, The Magic School Bus, for which she was awarded an Emmy.
In 2002, Tomlin joined the cast of the hit NBC series, The West Wing, playing President Bartlett's assistant, Debbie Fiderer--a role for which she received a 2003 Screen Actors Guild nomination for Best Actress in a Drama Series. Tomlin continued in the role of Debbie through 2006, the final season of West Wing. In the past few years, Tomlin has made several guest appearances on Desperate Housewives, NCIS, Eastbound and Down, and guest starred in the acclaimed FX series, Damages, in the Emmy-nominated role of matriarch of a wealthy New York family accused of financial fraud. In 2012, Tomlin co-starred with Reba McEntire on the ABC series, Malibu Country, and was seen on the Showtime series, Web Therapy, as Lisa Kudrow's narcissistic mother. She also produced, with Jane Wagner, and narrated the HBO documentary, An Apology to Elephants, for which Tomlin received an Emmy Award for Narration. Tomlin is currently co-starring with Jane Fonda in the continuing Netflix series, Grace and Frankie, which premiered in May 2015. The third season premiered in March 2017 and the fourth season has started shooting. In the first two seasons, Tomlin was nominated for an Emmy and in the first season a Golden Globe for Best Actress in a Comedy Series. Tomlin was recently honored with the Career Achievement Award from the Television Critics Association.
Stage. Tomlin made her Broadway debut in the 1977 play, Appearing Nitely, written and directed by Jane Wagner. Appearing Nitely included such favorites as Ernestine and Judith Beasley, the Calumet City housewife, and also introduced Trudy the bag lady, Crystal the hang-gliding quadriplegic, Rick the singles bar cruiser, Glenna as a child of the sixties, and Sister Boogie Woman, a 77-year-old blues revivalist. Appearing Nitely was later adapted as both an album and an HBO Special. Tomlin next appeared on Broadway in 1985 in a yearlong, SRO run of Jane Wagner's critically acclaimed play, The Search for Signs of Intelligent Life in the Universe. The Broadway success was followed by a coast-to-coast, 14-city tour that spanned four and a half years. Tomlin extended this extraordinary theatrical career with a cross-country, 29-city tour of The Search, a new production of The Search on Broadway, a record-breaking, six-month run of the production in San Francisco, and a six week run as part of the 2004 season at the Ahmanson Theatre in Los Angeles
Movies. On film, Tomlin made her debut as Linnea, a gospel singer and mother of two deaf children in Robert Altman's Nashville (1975); her memorable performance was nominated for an Academy Award, and both the New York Film Critics and National Society of Film Critics voted Tomlin Best Supporting Actress. She next starred opposite Art Carney as a would-be actress living on the fringes of Hollywood in Robert Benton's The Late Show (1977). She went on to star with John Travolta as a lonely housewife in Jane Wagner's Moment By Moment (1978), and then teamed with Jane Fonda and Dolly Parton in the late Colin Higgins' comedy, 9 to 5 (1980). She starred as the happy homemaker who became The Incredible Shrinking Woman (1981), written by Jane Wagner, and the eccentric rich woman whose soul invades Steve Martin's body in Carl Reiner's popular All of Me (1984). She then teamed with Bette Midler for Big Business (1988).
In the 90's, Tomlin starred in the film adaptation of The Search for Signs of Intelligent Life In the Universe (1991); appeared as part of an ensemble cast in Woody Allen's Shadows and Fog (1992); starred opposite Tom Waits in Robert Altman's Short Cuts (1993); and portrayed Miss Jane Hathaway in the
screen adaptation of the popular television series The Beverly Hillbillies (1993). Tomlin also played a cameo role in The Player (1992) and Blue in the Face (1995), starred in the Miramax film Flirting With Disaster (1996) and joined Jack Lemmon, Dan Akroyd and Bonnie Hunt in Getting Away with Murder (1996). Tomlin starred opposite Richard Dreyfuss and Jenna Elfman in Buena Vista's Krippendorf's Tribe (1998) and co-starred with Maggie Smith, Judi Dench, Joan Plowright and Cher in the Franco Zeffirelli film Tea With Mussolini (1999).
Tomlin then starred with Bruce Willis in Disney's The Kid (2000) and appeared in a quirky cameo role in Orange County (2002). Tomlin co-starred with Dustin Hoffman in I Heart Huckabee's, a David O. Russell comedy that explores the emotional idiosyncrasies of life (2004). She was seen in A Prairie Home Companion (2006), written by Garrison Keillor and directed by Robert Altman, in which she and Meryl Streep appear as a sister-singing act. Tomlin appeared in Paul Schrader's film, The Walker (2007), co-starring with Woody Harrelson, Kristin Scott-Thomas and Lauren Bacall. Tomlin played a sensitivity-training expert assigned to instruct employees on social and political correctness with Steve Martin as Inspector Clousseau in Pink Panther II (2009). Tomlin starred in a Paul Weitz movie with Tina Fey and Paul Rudd, Admission (2013), and stars in a second movie which Paul Weitz specifically wrote for Tomlin, Grandma (2015). Grandma, which received substantial critical and audience praise, was released by Sony Classic Films in August 2015, and has brought Tomlin a Golden Globe nomination for best actress in a movie comedy. For her extensive work in film, Tomlin has received the Crystal Award from Women in Film.
Live Appearances. Tomlin continues to make appearances around the nation and, in 2006, took her classic characters to Australia for shows in Sydney and Melbourne. In November 2009, Tomlin debuted in Las Vegas at The MGM Grand Hotel in her new show entitled Not Playing with a Full Deck. She returned there for two engagements in 2010. In 2011, she returned to Australia for several concert appearances and participated in the Mardi Gras Festival. She appeared with Jane Fonda at the May 2015 TED Talks in Monterey, California.
Philanthropy. Tomlin is well-known for supporting philanthropic organizations, particularly those focused on animal welfare, civil rights, health care, protection of elephants, women's issues, AIDS-related organizations, and environmental concerns, overcoming homelessness and supporting the LGBTQ community in all aspects of life. She has given countless fund-raising performances for organizations across the country, including The Ann Richards School for Young Women Leaders, Rosie's Place in Boston, Project Home in Philadelphia, Fenway Health Center, and many community action groups. Tomlin has contributed in other ways to improve conditions for all living things, such as founding the Los Angeles LGBT Center's Lily Tomlin/Jane Wagner Cultural Arts Center. Tomlin and Wagner together also founded the Goosebump Garden at the internationally known LGBT Fenway Health Center in Boston and have been involved in its growth for over 25 years.
As part of her concern for animals, Tomlin earned an Emmy for her narration of the documentary An Apology to Elephants. She has worked with elephant activists all over the country to take elephants out of zoos, is on the boards of Actors and Others for Animals and the Shambala Sanctuary. She also works with Paws Elephant Sanctuary in California. She has received the Petco Foundation's Hope Award for being a leader in animal welfare, and she established the Voice for the Animals Foundation's Lily Award, to highlight just a few of her interests. Tomlin's humanitarian efforts earned her the Honickman Foundation's Golden Heart Award for her impact in breaking the cycle of homelessness and poverty.
Tomlin can be found on Facebook, Twitter, and the popular website for women, www.WOWOWOW.com, an on-line community which was founded and run by women for women of all ages and origins. On New Year's Eve 2013, Tomlin and Wagner were married in a private ceremony with friends. Tomlin's entire career in art, text, photos and videos can be found at www.lilytomlin.com.
2014 Special Guest
Leonardo DiCaprio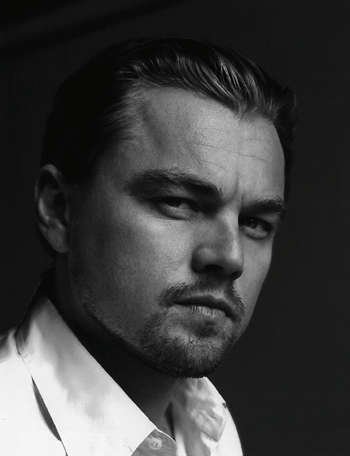 Leonardo DiCaprio is a longtime environmental advocate whose foundation donated $3 million to Oceana earlier this year, and made other impressive commitments in 2014 to protect the world's oceans. DiCaprio gave an inspiring speech, in which he spoke about diving around the world and witnessing the destruction of the world's oceans first hand. He then urged the audience to continue supporting the fight, saying that we have an obligation to protect our oceans and the many species that inhabit them. DiCaprio addressed a captivated audience:
"Allow me to get straight to the point. I truly believe that saving our oceans is the most important struggle of our time. As an avid diver I've been lucky enough to dive in places all over the world, including Australia, the Galapagos, Belize, and Thailand. I've witnessed first-hand not only the beauty that our oceans have to offer a diver, but everything they have to offer humanity."
"We have an obligation to protect our planet and all the species that inhabit it, and that is why I'm here today to celebrate Oceana's achievements. For me and my foundation, Oceana is an absolute no-brainer to support because they deliver tangible results and that's what we need. We need someone to deliver tangible results in this fight."
Past Special Guests
Our Ocean Champions
2017 – Anne Earhart, Herbert M. Bedolfe, III and the Marisla Foundation
For 30 years, Marisla has been a leading supporter of ocean conservation work in finding solutions for healthy oceans. Ms. Earhart has loved the ocean and its creatures since she was a young girl. She is committed to helping translate that work into positive change for our world's oceans and the many people who depend directly on them. Executive director of the Marisla Foundation and Oceana Board Member Herbert ("Beto") Bedolfe, III, was one of Oceana's founders and led the organization from 2002 until 2008. Under his leadership, Oceana's efforts led to many victories for the oceans.
2016 – Eve and Mike Ruffatto
Special thanks to Eve and Mike Ruffatto for their tireless and extraordinary support of Oceana and the Seachange Summer Party.
2015 – Dr. Enric Sala
National Geographic explorer-in-residence actively engaged in exploration, research, and communications to advance ocean conservation. His over 100 scientific publications are widely recognized and used for conservation efforts such as the creation of marine reserves. Sala's present goals are to help protect the last pristine marine ecosystems worldwide, and to develop new business models for marine conservation. He conducts expeditions to some of the most remote places in the ocean, to carry out the first comprehensive scientific surveys of these pristine areas to obtain a baseline of what the ocean used to be like. He also produces documentary films and other media to raise awareness about the importance of a healthy ocean, and to inspire country leaders to create large marine reserves. Working with key conservation organizations, Enric was key in inspiring the creation of the Pacific Remote Atolls National Monument, USA; the Motu Motiro Hiva Marine Park, Chile; and the Seamounts Marine Managed Area, Costa Rica.
2013 – James L. Connaughton
From 2001 to 2009 James L. Connaughton was Chairman of the White House Council on Environmental Quality, a Senate-confirmed position, where he served on President Bush's senior staff as senior environment, energy and natural resources advisor, and as Director of the White House Office of Environmental Policy. During his service with the federal government, Connaughton served as chairman of the new Cabinet Committee on Ocean Policy. He also played a critical role in the president establishing four new Marine National Monuments in the Pacific, which make up the largest national marine sanctuary in the world.
2013 – Alexandra Cousteau
National Geographic Emerging Explorer Alexandra Cousteau is part of one of the world's most famous environmental dynasties. Grandaughter of ocean exploration legend Jacques-Yves Cousteau, Alexandra left on her first expedition with her father Philippe and mother Jan to Easter Island, Chile, when she was just 4 months old, and learned to dive at the age of seven. Today, she takes that rich legacy of environmental advocacy, exploration and storytelling and moves it forward with Blue Legacy, a Washington, D.C.–based nonprofit that she founded in 2008 to leverage new and emerging technologies to connect mainstream audiences with their local watersheds and their water planet. She has also served as Senior Advisor for Oceana since 2011, helping the largest international organization dedicated solely to preserving the world's oceans to fulfill its mission.
2013 – Philippe Cousteau
Explorer, social entrepreneur, and environmental advocate, Philippe Cousteau is the 31-year-old son of Jan and Philippe Cousteau Sr., and the grandson of Captain Jacques-Yves Cousteau. As a member of the legendary family, Philippe is continuing the work of his father through EarthEcho International, the non-profit organization he founded with his sister and mother and of which he serves as President. His goal is to engage and empower people to take action for a brighter future. His tools are simple—education, balanced advocacy and a commitment to action.
2012 – Tricia and Michael Berns
Tricia and Michael Berns have gone above and beyond as generous supporters of SeaChange and Oceana since 2008.  As avid SCUBA divers, the couple has traveled the world, seeing firsthand the breakdown of our world's oceans and inspiring their commitment to Oceana.
"We are so proud and excited to be a part of Oceana and to help protect the oceans of the world for ourselves and for future generations." …The Berns
2012 – South Coast Plaza
South Coast Plaza has been a driving force behind the success of the SeaChange Summer Party for the past six years. The company's support of both the event and the auction has made Seachange the premiere Orange County event it is today.
SeaChange Awarded "Best Gala in Orange County"
For more about SeaChange 2020, email SeaChange@oceana.org