2020 Masters of Ceremonies
Sam Waterston
As a member of Oceana's board of directors, Waterston brings to the organization a wealth of talent and resources in support of Oceana's programming and mission.
"I've loved the ocean all my life," explained Waterston. "As a New Englander, I've seen the nasty effects of fisheries collapses on the life of seaside towns. Scientists now warn us that unless we do something, the world is on a path to global fishery collapses by midcentury, a calamity of mind-boggling proportions we can still avert.
The time to act is now, which is why I'm very happy to be working with an organization as effective as Oceana."
Waterston was born in 1940 in Cambridge, Massachusetts, where his father was a language teacher and his mother was a landscape painter. He attended preparatory schools Brooks and Groton before earning a scholarship to Yale University, where he graduated with a Bachelor of Arts in 1962. Later that year, Waterston made his New York debut at the Phoenix Theater in "Oh Dad, Poor Dad, Mama's Hung You in the Closet and I'm Feelin' So Sad."
Over the next four decades, Waterston's career goes on to include a plethora of film and television credits as well as repeated returns to the stage. His trophy case includes television awards such as the Emmy, Golden Globe and Screen Actors Guild and theater awards like the OBIE and Drama Desk. Other accolades include an Academy Award nomination for his role as journalist Sydney Schanberg in 1984's "The Killing Fields" and six Emmy Award nominations for his roles in "I'll Fly
Away" and "Law & Order."
"We are very grateful for Sam's help," noted Oceana's chief executive officer Andrew Sharpless. "He gets it. He has closely followed the drumbeat of scientific reports about the rapid depletion of life in our oceans. Everyone recognizes and trusts him. He will be a huge help for our campaigns to bring the world's oceans back from the brink of irreversible collapse."
Ted Danson
To most, Ted Danson is known for TV and movie acting roles, but for those in the conservation movement, he is much more famous for his work as a passionate ocean advocate and Oceana spokesman.
The son of an archaeologist and anthropologist, Ted grew up understanding that cultures leave an imprint on the Earth and that some legacies are indelible, for better or for worse.
Despite growing up in landlocked Flagstaff, Arizona, Ted grew an affinity for the water through years of routine pilgrimages to visit family in California. His call to action came years later, during his tenure as Sam Malone on "Cheers," when living in Santa Monica he saw a sign at the beach reading, "Water polluted, no swimming." "Trying to explain that to my kid was hard," he remembers, "It got me
questioning a lot of things."
Shortly thereafter, Ted met environmental lawyer Bob Sulnick and become involved in a movement to prevent digging for oil wells in Santa Monica. Buoyed up by the victory, Danson accelerated his involvement by helping create the American Oceans Campaign in 1987, which eventually became Oceana in 2001.
In the last two decades, Ted has been complimented by his staunch ocean advocacy, appearing in public service announcements, appealing to donors and testifying to the government on the condition of our oceans. He currently sits on Oceana's Board of Directors where he and his wife, actress Mary Steenburgen, continue to fight on our oceans' behalf.
2020 Special Guest
Leonardo DiCaprio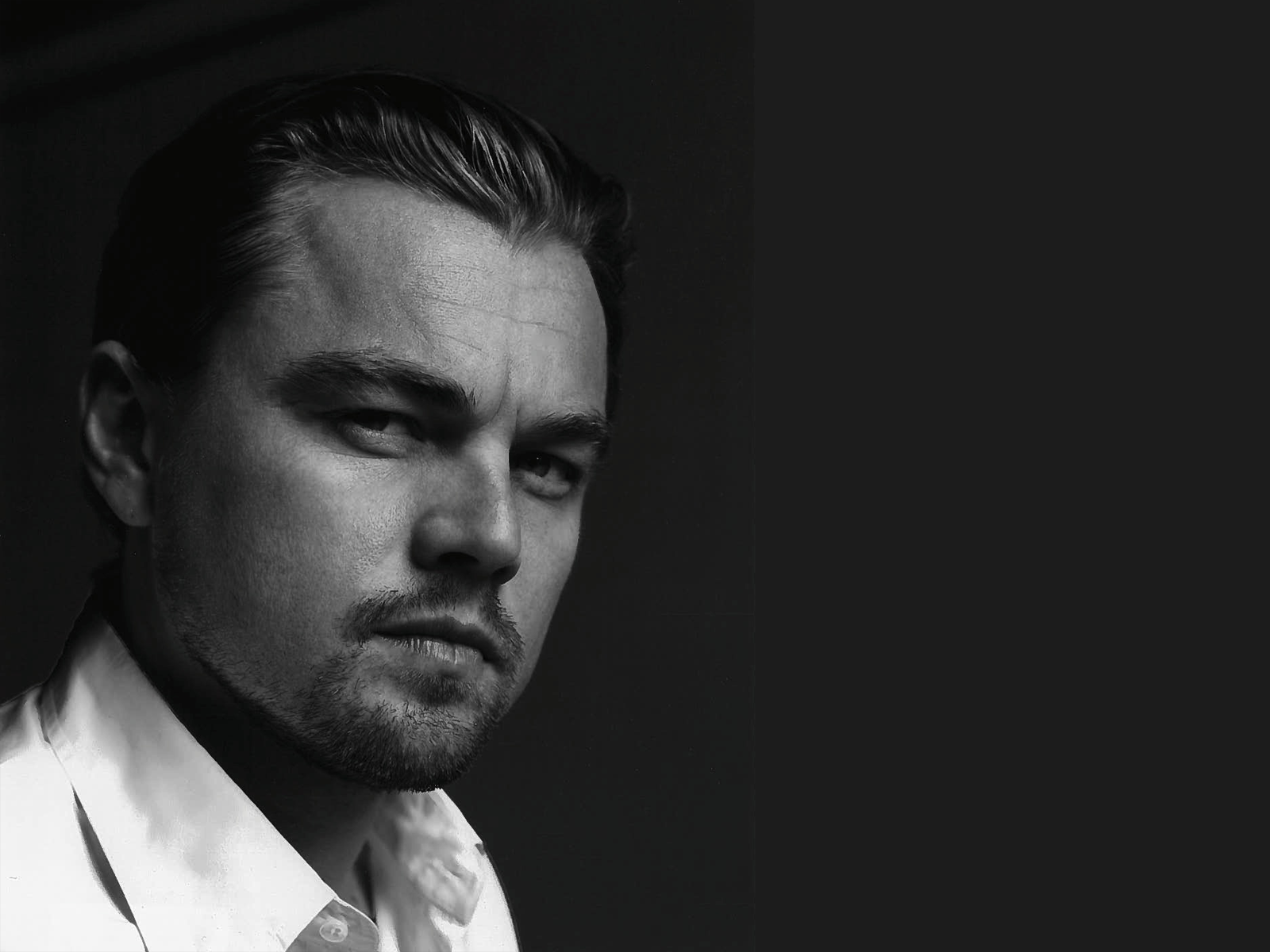 Leonardo DiCaprio is a longtime environmental advocate whose foundation donated $3 million to Oceana earlier this year, and made other impressive commitments in 2014 to protect the world's oceans. DiCaprio gave an inspiring speech, in which he spoke about diving around the world and witnessing the destruction of the world's oceans first hand. He then urged the audience to continue supporting the fight, saying that we have an obligation to protect our oceans and the many species that inhabit them. DiCaprio addressed a captivated audience:
"Allow me to get straight to the point. I truly believe that saving our oceans is the most important struggle of our time. As an avid diver I've been lucky enough to dive in places all over the world, including Australia, the Galapagos, Belize, and Thailand. I've witnessed first-hand not only the beauty that our oceans have to offer a diver, but everything they have to offer humanity."
"We have an obligation to protect our planet and all the species that inhabit it, and that is why I'm here today to celebrate Oceana's achievements. For me and my foundation, Oceana is an absolute no-brainer to support because they deliver tangible results and that's what we need. We need someone to deliver tangible results in this fight."
Other 2020 Special Guests
2019
Jackson Browne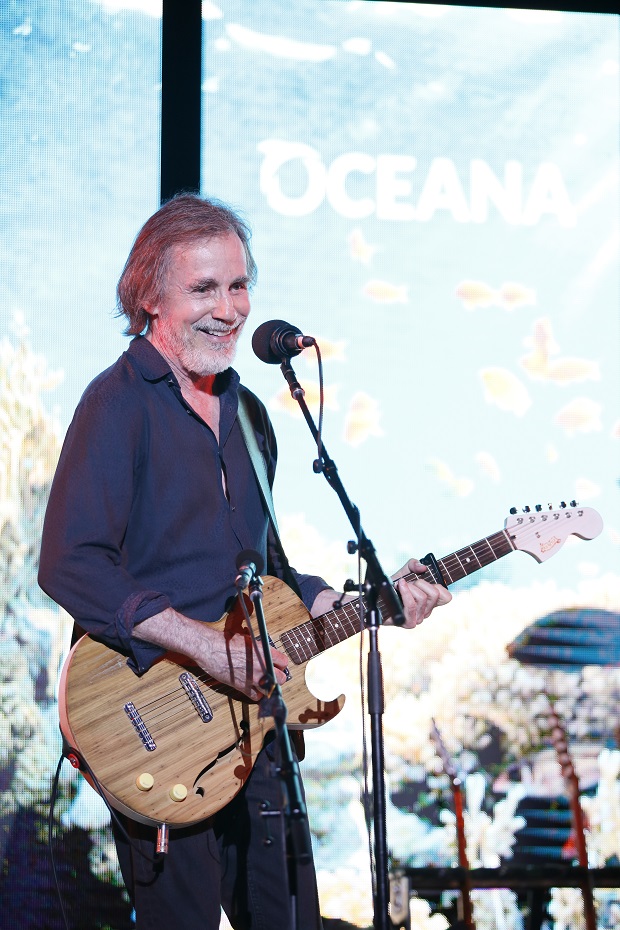 2018
Katharine McPhee
2017
Lily Tomlin
Past Special Guests
Our Ocean Champions
2017 – Anne Earhart, Herbert M. Bedolfe, III and the Marisla Foundation
For 30 years, Marisla has been a leading supporter of ocean conservation work in finding solutions for healthy oceans. Ms. Earhart has loved the ocean and its creatures since she was a young girl. She is committed to helping translate that work into positive change for our world's oceans and the many people who depend directly on them. Executive director of the Marisla Foundation and Oceana Board Member Herbert ("Beto") Bedolfe, III, was one of Oceana's founders and led the organization from 2002 until 2008. Under his leadership, Oceana's efforts led to many victories for the oceans.
2016 – Eve and Mike Ruffatto
Special thanks to Eve and Mike Ruffatto for their tireless and extraordinary support of Oceana and the Seachange Summer Party.
2015 – Dr. Enric Sala
National Geographic explorer-in-residence actively engaged in exploration, research, and communications to advance ocean conservation. His over 100 scientific publications are widely recognized and used for conservation efforts such as the creation of marine reserves. Sala's present goals are to help protect the last pristine marine ecosystems worldwide, and to develop new business models for marine conservation. He conducts expeditions to some of the most remote places in the ocean, to carry out the first comprehensive scientific surveys of these pristine areas to obtain a baseline of what the ocean used to be like. He also produces documentary films and other media to raise awareness about the importance of a healthy ocean, and to inspire country leaders to create large marine reserves. Working with key conservation organizations, Enric was key in inspiring the creation of the Pacific Remote Atolls National Monument, USA; the Motu Motiro Hiva Marine Park, Chile; and the Seamounts Marine Managed Area, Costa Rica.
2013 – James L. Connaughton
From 2001 to 2009 James L. Connaughton was Chairman of the White House Council on Environmental Quality, a Senate-confirmed position, where he served on President Bush's senior staff as senior environment, energy and natural resources advisor, and as Director of the White House Office of Environmental Policy. During his service with the federal government, Connaughton served as chairman of the new Cabinet Committee on Ocean Policy. He also played a critical role in the president establishing four new Marine National Monuments in the Pacific, which make up the largest national marine sanctuary in the world.
2013 – Alexandra Cousteau
National Geographic Emerging Explorer Alexandra Cousteau is part of one of the world's most famous environmental dynasties. Grandaughter of ocean exploration legend Jacques-Yves Cousteau, Alexandra left on her first expedition with her father Philippe and mother Jan to Easter Island, Chile, when she was just 4 months old, and learned to dive at the age of seven. Today, she takes that rich legacy of environmental advocacy, exploration and storytelling and moves it forward with Blue Legacy, a Washington, D.C.–based nonprofit that she founded in 2008 to leverage new and emerging technologies to connect mainstream audiences with their local watersheds and their water planet. She has also served as Senior Advisor for Oceana since 2011, helping the largest international organization dedicated solely to preserving the world's oceans to fulfill its mission.
2013 – Philippe Cousteau
Explorer, social entrepreneur, and environmental advocate, Philippe Cousteau is the 31-year-old son of Jan and Philippe Cousteau Sr., and the grandson of Captain Jacques-Yves Cousteau. As a member of the legendary family, Philippe is continuing the work of his father through EarthEcho International, the non-profit organization he founded with his sister and mother and of which he serves as President. His goal is to engage and empower people to take action for a brighter future. His tools are simple—education, balanced advocacy and a commitment to action.
2012 – Tricia and Michael Berns
Tricia and Michael Berns have gone above and beyond as generous supporters of SeaChange and Oceana since 2008.  As avid SCUBA divers, the couple has traveled the world, seeing firsthand the breakdown of our world's oceans and inspiring their commitment to Oceana.
"We are so proud and excited to be a part of Oceana and to help protect the oceans of the world for ourselves and for future generations." …The Berns
2012 – South Coast Plaza
South Coast Plaza has been a driving force behind the success of the SeaChange Summer Party for the past six years. The company's support of both the event and the auction has made Seachange the premiere Orange County event it is today.
SeaChange Awarded "Best Gala in Orange County"
For more about SeaChange 2021, email SeaChange@oceana.org