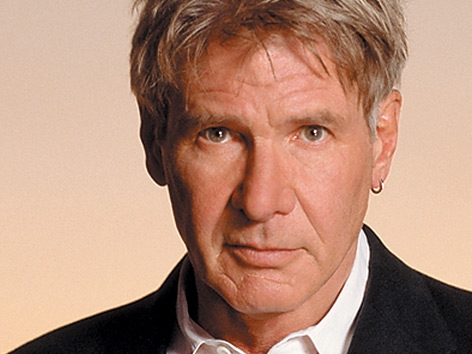 Over the course of his career, Harrison Ford has become one of the most popularly acclaimed actors of our time. Through his starring roles in such cinematic blockbusters as the "Star Wars" and "Indiana Jones" trilogies, he has come to embody the quintessential American hero for moviegoers around the world.
Ford is a dedicated conservationist. He serves on the Board of Directors of Conservation International, and has been involved in numerous other conservation organizations. Harvard Medical School gave him the Global Environmental Citizen Award in 2002, and he is an Honorary Chair of the Indianapolis Prize, the world's leading award for animal conservation. Ford donated 389 acres of his Wyoming property for a conservation easement to the Jackson Hole Land Trust. In early 2008, he had his chest waxed in an effort to showcase the pain involved in deforestation.
An Oscar and Golden Globe nominee for his performance in the suspense thriller "Witness" (1985), Ford also earned Golden Globe nominations for his starring roles in "Sabrina" (1995), "The Fugitive" (1993), and "The Mosquito Coast" (1986). In 2002, the Golden Globes honored him with the Cecil B. DeMille Award for Lifetime Achievement.