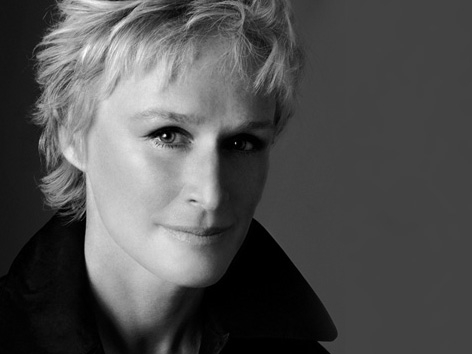 Emmy, Golden Globe and Tony Award winning actress Glenn Close headlines her first television series as high-stakes litigator Patty Hewes in the Sony Pictures Television critically acclaimed original legal thriller "Damages" for FX. She won this year's Emmy Award for "Best Actress in a Drama Series," a Golden Globe (and was nominated for a SAG Award) as "Best Actress in a TV Drama" for her riveting performance on that show. Prior to "Damages," Close won rave reviews and an Emmy nomination for her portrayal of Captain Monica Rawling in a season-long story arc on FX's Emmy winning series "The Shield."
Glenn Close made her feature film debut in George Roy Hill's "The World According to Garp." Her performance in the film earned her awards from the Los Angeles Film Critics Association and the National Board of Review as well as an Academy Award nomination. She was subsequently Oscar-nominated for her performances in Lawrence Kasdan's "The Big Chill"; Barry Levinson's "The Natural"; Adrian Lyne's smash "Fatal Attraction"; and Stephen Frears' "Dangerous Liaisons" (for which she was also a BAFTA Award nominee).
Close is a trustee emeritus of The Sundance Institute, having served as a board member for 16 years. She supports Fountain House in New York City, a facility dedicated to the recovery of men and women who suffer with mental illness. She is playing a leading role in the launch of Bring Change 2 Mind, a national campaign to address the stigma associated with depression, bipolar disorder and schizophrenia. Close also actively supports Puppies Behind Bars and their program Dog Tags: Service Dogs for Those Who've Served Us.